Join Us—Get Involved with Historic Soldiers Weekend
Saturday September 23th, 10-5 & Sunday September 24th, 10-3, 2017
Historic Soldiers Weekend is always looking for volunteers, vendors and, of course, historic military participants!
Unit Registration Guidelines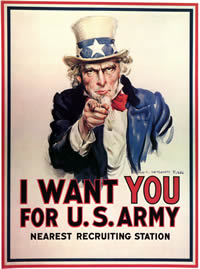 Please read this statement in its entirety.

If you are part of a group that displays military history or reenacts historic events, we want to hear from you! Please review our Basic Guidelines and fill in the registration form.

BASIC GUIDLINES
Saturday and Sunday September 23 & 24, 2017
Please RSVP by 8/14/17.
You may begin arriving at 1:00 pm on Friday September 22, 2017. Each re-enactment group / unit will be assigned to an area along the coastal battery, or near the control tower. Please set up your camp in your designated area only. NOTE: We will send out the set up maps at least 1 week prior to the event. Contact us via the contact form if you do not know where you campsite will!
When you arrive, please report directly to the Registration Area or Event HQ first. It will clearly marked inside the encampment. ALL of your unit members will be required to sign in / register in order to obtain the "gate pass" which serves as their identification for the entire event as well as their meal voucher. If you don't have this pass you will asked to remove your display from the Fort Mott grounds. Saturday's lunch will only be given to participants with gate passes.
PLEASE NOTE: You will be responsible for the general security of your possessions, and you will provide your own basic surveillance at this encampment, to supplement the local law enforcement. Volunteers are welcomed to perform sentry duty / military police duty. If interested you may volunteer at the registration / HQ.
After reading these guidelines, please fill in our Unit Registration FormPRE-REGISTRATION
This event is for re-enactors who portray historical soldiers from both sides of every conflict in American history. Entire units are encouraged to register together. Any individuals representing units will be assigned to areas with other units of that era.
***Pre-registration of your units/living history groups is mandatory.
***NO WALK-ON re-enactors will be given a gate pass/meal ticket.
The 9th Division (HSW staff) will provide coffee and donuts on Saturday and Sunday morning.
Potable water is available on site, for drinking and cooking your own meals.
Bounty/Payment for cannons/artillery/powder availability will depend on the donations received from event sponsors, which will be confirmed the week prior to the event date and cannot be predicted.
Lunch will be provided on Saturday.
PLEASE READ: The object of having pre-registration is to help us gauge how much food needs to be purchased, and will need to be prepared. Please keep this in mind and register early so we can purchase enough food and supplies. Please RSVP by 8/14/14. Unit registration with member list / unit insurance is strongly encouraged.

STATIC DISPLAYS
Please be prepared for inclement weather and pack appropriately. There are no indoor barracks areas available for sleeping and only a few spaces indoors for static displays. Authors and Veterans will have the museum building area for their book signings (but please provide your own tables, etc.).

Please bring and set up a display of typical examples of uniforms, equipment, and weapons for the visiting public. We require and expect interaction with the visiting public. Every year the crowd points to "knowledgeable and friendly re-enactors" as the BEST part of the event.
SAFETY
NO live ammunition allowed at this event. If you have something you want to bring and you think it could be a problem, ask first or don't bring it. Think safety first.
MACHINE GUNS/ CARBINES
NJ firearm laws apply. Keep this in mind. NJ law allows for transport of legal firearms to gun clubs and public exhibits.
AUTHENTICITY
Please have the proper impression for your time period. Example, a FULL beard might look great for the civil war re-enactor, but it looks ridiculous on a WWII soldier. Any period vehicles must be parked and displayed in their proper time period.
CONDUCT
THERE IS NO TOLERANCE of unruly or uncooperative behavior. The Fort Mott  staff and the 9th division WWII HPS reserve the right to have unruly or uncooperative individuals escorted from the encampment. No ALCOHOLIC beverages allowed on this site as it is a NJ state park. This is a public event and not a private picnic. (NJ laws apply.) Anyone found drinking during the event will be asked to leave immediately. Please think safety first. NOTE: Please only bring canned soft drink beverages. Please bring a trash bag for your camp. No pets allowed, unless approved by the event staff in advance.
We are reenacting history for the public, to honor our veterans. Please keep this in mind and plan your displays accordingly.
IMPORTANT NOTE:

Fort Mott has a zero policy for SS uniforms, Nazi Party flags and Nazi symbolism. All units are invited to attend, but you will be required by Fort Mott guidelines to come as German Regular Army Units.
Historic Soldiers Weekend is an "invitation only" annual event, which showcases units that that have the highest standards of historic authenticity. We are looking for re-enactment units to be the "representative samples" for their time periods. If your unit does not believe in portraying an "accurate impression" for your era, this may not be the venue for you.

Registering for the event doesn't guarantee that your unit will be selected for attendance. If there are duplicate impressions/or redundant groups, we may only accept one of these units. Past Attendance, unit resume, unit area of expertise/public interaction is considered when selecting the representative groups for each era.

It is very important that you complete the registration information as thoroughly as possible. HSW will contact you via email after reviewing your application. If you prefer to be contacted by the telephone please indicate that on this form below.
Thank you for your interest!
Related:
Unit Registration Form
Info for Vendors & Volunteers
About HSW 2017